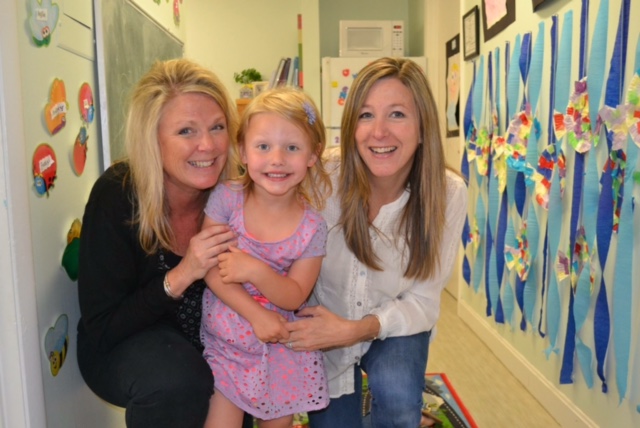 Meet our Staff
The staff at Learning Tree hold degrees in Early Childhood and Elementary Education. They Are EEC Lead Teacher and Director 1 certified.
***Both First Aid and CPR are requirements for all of our teachers as well.
*** All of our teachers are are licenced by the Office of Early Eduaction and Care.
Kelli Webster-Director- Lead Teacher

Kelli is the owner and director of the Learning Tree Preschool. She lives in Newburyport with her two children. Kelli is a graduate of Salem State College with degrees is Elementary Education and Early Childhood Education, including two minor degrees in Special Education and Psychology. After graduating in 1994, she was employed as a teacher at the Higgins Middle School in Peabody and the Sokolowski Elementary School in Chelsea. Kelli worked as a special needs teacher in the elementary K-3 level. Kelli has also spent multiple years as a Lead teacher in a preschool/daycare setting in Salem. After moving to Newburyport in 2002, Kelli worked as a Lead Preschool Teacher in West Newbury before opening the Learning Tree Preschool in 2005. Kelli will be starting her 13th year in September.
In addition she is currently an afterschool program teacher at the Bresnahan Elementary school in Newburyport.
Kelly Knight- Lead Teacher
Kelly graduated from Northern Essex Community College with a degree in Early Childhood Education. She has enjoyed working as a Lead Teacher at the Learning Tree Preschool since 2006. Kelly lives in Newburyport with her husband and three children. Kelly is the co-curriculum developer and continues to amaze us each year. She is also the co-director of all of our stage performances. Kelly is looking forward to her 12th year at the Learning Tree.
Lisa Kumph - Substitute Teacher
Lisa lives in Georgetown with her husband and three children. Lisa graduated from Salem State College with a degree in Marketing.Lisa has enjoyed working at the Beverly and Danvers Montessori Schools and the Head Start Program in Fitchburg. Lisa has also enjoyed substituting at the Georgetown public school system for many years. Lisa will be directing our preschool yoga program.
Lisa has been working at the Learning Tree Preschool since 2009.